| | |
| --- | --- |
| | LRP |
Free Hold, Clear Title N. A. Plots
Ready for Registration @LRP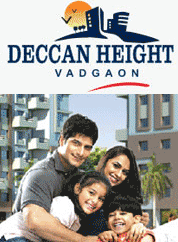 Eden Park,

N.A. Plots




Near Khardi Rly. Stn. & Mumbai-Nasik Highway,

About Eden Park

A range of 1800 to 4000 sq. ft. bungalow plots spread over 33 acres.
An absolutely zero pollution air, pristine ambiance, surrounding mountains and lush greenery.
In close vicinity to Bhatsa, Tansa and Vaitarna dams.
700 feet above sea level - a heavenly feeling.
Clean and non-polluted environment.
3 kms from Khardi Railway Station and Just 2 kms from NH3.


Nisarg,

At Anjap, Karjat




A Project of Developed N.A. Plots,

1½ hour drive from Mumbai & Pune.

Easy connectivity to the site by railway as well as roads.

Surrounded by lush green mountains.

Refreshing Pollution - free environment.

Famous Kadav Ganapati Temple in proximity at 10 min. distance..

River pej at 5 min. distance, flowing all around the year.

Located in already developed area with direct access from main road.

Fully developed N.A. Plots with collector approved layout &

sanctioned bungalow plans.

Location at 6 kms from Neral railway station & 13 kms from Karjat railway
station.

Independent 7/12 extracts.

Title clear property.

Individual fenced plot with barb wire, cement poles & gate.

Landscaped gardens.
Surrounded by plantation.

Water supply scheme to the layout.

Street lighting.

Electric transformer to the layout.

Asphalted internal roads.


Rainbow Park,

At Shahapur




Launching Phase 3,

Rainbow Park is a vibgyor of dreams filled with different colors of luxury, peace,security, natural beauty and much more which makes you love the place you live in. Rainbow Park is an immaculate destination where you can live a life whichanyone would have always dreamed. A total pollution free atmosphere and a place where life becomes healthier and full of harmony.

Rainbow park is Just an hour away from Thane situated at shahapur (borsheti) on Mumbai – Nasik highway with the close proximity to Manas Mandir is most convenient to reach.


Hari Om Nagar,

At Neral




Budget Home project of 500 flats.

Hari Om Nagar, the first ever Budget Home project of 500 flats with Club House & Higher on Luxury at Neral.

An opportunity to stay close to nature in your own Budget Homes, Hari Om Nagar, the stunning new project at Neral is so close to all essential convenience and very near to Neral railway station and also connected by road.
At Hari Om Nagar in Phase - I elite 1RK, 1BHK Flats are available for the price you will never imagine.

Amenities introduced in the project like clubhouse, internal tar roads, advanced sewage system, ample water supply are the best in the vicinity and never been offered at such lucrative price.

Flats with superb architecture, cross ventilation and ample open area makes this project one of it's own kind and a right choice for the residence.


Chinar Classic,

At Murbad




A Project of N.A. Plots,

Walk in the woods and feel your're connectedness to the trees, and the ancient beings of the woods who are full of wisdom!

Softcorner brings to you exclusive Chinar classic. A project of clear title N.A. plots, Chinar classic is situated at "Vadavali", Near Saral Gaon on Kalyan-Malshej Road, which is also connected from Shahapur. Range of plots available at reasonable costs and at the scenic location. It's a rivertouch project, therefore now you can enjoy the lovely view of river from the recreation zone created along with it's bank which will refresh your mind and soul at weekends. Easy accessibility from Mumbai & Thane by road. Just one hour distance from Kalyan on Kalyan-Malshej road & also accessible from NH3 via Shahapur, Shenwa & Kinhavali.


Beverly Hills,

Weekend Home Project




283 N. A. Plots & Bungalows,

Location
Village - Kharade, Shenva - Dolkhamb road - 21 Km, from Asangaon Station

Description
Beverly Hill is a 65 acres dream land located top of the hill 1000 ft above mean sea level with lush greenery, Close to Asangaon, Shahapur which upcoming townships as close to famous Manas Mandir, Mahuli Fort & Bhatsa Dam; apart from this there are some famous. Tracking points nearby Beverly Hills, such as Ajagad fort, Chonda track, Bhandarara track. Here you can re-invent nature by all means, with a well designed recreation centre, highly packed club house, children's play area etc...

Distances
From Thane - 70 Km
From Dadar - 95 Km
From NH3 (Shahapur Naka) - 18 Km

| | |
| --- | --- |
| Contact Person : Mr. Pramod Parkar - 9223592192 | |


Fog city,

Weekend home or a dream




The land which lonavala envies,

Fog city ; what should we call it a dream home, a weekend home or a dream of a dream weekend home which has come true.

Those who are in love with nature, and are extremely exhausted with all the hustle bustle of a very tight schedule. Now it is your turn to make most of your lives. Fog city homes are not just another living space but also a full bouquet of nature's warmth with a beautiful residence. Fog city is such a dream location in beautiful town of Igatpuri, where you can wrap yourself in soaring hills and enhancing clouds, which tends to make you think of a place of the fairy tales where angels lived. Fog city is away from the dull urban routine and exists in nature's lavishness.


Gokool Residency,

25 kms from Kalyan Rly




1BHK / 2BHK Budget Homes,

Located just 25 kms from Kalyan Rly. Stn. and 45 km from Thane, Asangaon is situated on the Mumbai - Agra NH3 and is only 90 km from Mumbai. Shahapur is also captivated by the marvelous Sahyadris; which has four dams namely Tansa, Bhatsa, Vaitarna and Modak Sagar which supplies drinking water to Mumbai; and places like Mahuli and Aaja are hot-spots for trekking.

The government of Maharashtra has declared this town as a No Chemical Zone.