| | |
| --- | --- |
| | LRP |
Free Hold, Clear Title N. A. Plots
Ready for Registration @LRP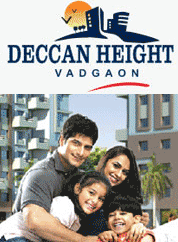 Bliss Studios,




Experience The Resort living

HOME AWAY FROM HOME

Each day gives you an opportunity to breathe, live & Revive.

So set yourself free in the exotic location of Karjat & experience the resort living in 'Bliss Studios' where your home overlooks the majestic Bhimashankar Hills, where the crystal clear swimming pool unwinds you from your daily routine, where a stroll along the canal refreshes soul, where the lush green landscape reflects to sparkle your eyes, where the chirping of birds help you to meditate & enjoy the lavish amenities that set your holiday mood, nothing but in the blissfull nature.


Bhimashankar Hills,

Urban Comfort




Bhimashankar Hills is a unique blend of urban comfort,

Bhimashankar Hills is a unique blend of urban comfort nested in the heart of nature built upon the foundation of trust. The project is based on the idea of H.U.T.

HEART OF NATURE - Wake up to the singing of birds, calmness of the mountains, the fragrance of damp soil and relish the gentle cool breeze. Located on a hill top table land, Bhimashankar Hills is an exotic location that takes you close to Mother Nature.

URBAN COMFORT - Luxurious houses with modern fittings and amenities, uninterrupted power and water supply, state of the art clubhouse and fully developed infrastructure. At Bhimashankar hills, experience nature without relinquishing the comforts of an urban life.


Fog City

at Igatpuri




Rejoice a life in fog only at Igatpuri

Living a life at Fog City is definitely a dream come true moment in the pristine environment of Igatpuri, where cloud embraces calm & lush green mountains that cherishes soothing ambience to your residence. In real terms you can call it a dream home or a weekend home or even an accomplishment of a dream weekend home.


Sai Landmark,

At Shahapur




1BHK & 2BHK Affordable Homes,

Sai Landmark, a project located in the pleasant & lovely location of Shahapur.

The nearest railway station is Asangaon. Shahapur is situated around 25 kms from Kalyan railway station, 45 kms from Thane. Shahapur lies on the Mumbai - Nashik National Highway (NH3) and is 90 kms from Mumbai. Since Shahapur supplies almost all the drinking water to Mumbai, the government of Maharashtra has declared this town to be a No Chemical Zone. Enjoy refreshing & enthusiastic life at rapidly emerging residential hub at Shahapur Annexe.


Sai Vision Residency, Asangaon (E)
Home for every Dream...

Asangaon is a Natural paradise situated around 20 kms from Kalyan railway station, 40 kms from Thane and 80 kms from Mumbai. It is the first major station after Kalyan, advantageously located on the intersection of Mumbai-Nashik Expressway (NH-3) and Central Railway line, developing rapidly with multiple large scale residential /commercial township projects. Sai Vision Residency is one of the popular residential projects in Asangaon. It is lavish yet thoughtfully designed uptown project with spacious 1 BHK/2BHK and Garden flats to make way for your dreams to achieve its peak. Sai Vision residency is revamping the face of lifestyle homes that suits your budget. It's a place where nature is spread in galore amidst of luxury living. Sai Vision Residency is equipped with all the facilities essential for a modern lifestyle.


Banjara Hills,

At Shahapur




200 Acres Second Home SATELLITE TOWNSHIP,

A Home away from Home, that's what Banjara Hills is. It's an easily accessible township being developed on 200 acres of Hill Top table land, 1000 feet above mean sea level and just 75 kms far from the metropolis Mumbai. Situated in the lap of nature Banjara Hills is a wonderful gateway to happiness and a perfect destination for wanderers who are fascinated by nature. Strategic location of Serene and calm Shahapur, which is connected to Nashik, Mumbai and Nagar Highway via Malshej Ghat and Asangaon station so close makes Banjara Hills a perfect and recession proof investment.

Flourished Land and Cherished Dreams
The dream you embraced so many years, the wish you always expressed, the will you always caressed. Situated in the vicinity of many famous spots like, Manas Mandir and Mahuli Fort, taking shape to fulfill the quest of independent home seekers. Banjara Hills will house nearly 2000 families in its 2,000 dwelling plots. Banjara Hills is getting developed in the vicinity of Bhatasa Dam and non polluted area with hill station resort facilities assuring appreciation of your investment...




Chandan Park,

At Khardi | Phase - III




Khardi.....Situated on Mumbai - Nasik highway,

Khardi...Situated on Mumbai - Nasik highway, this superb weekend home destination is also connected through Kasara local train. Being situated in the vicinity of Bhatsa and Modaksagar water reservoirs; Khardi is a plush green place throughout the year. At this 700ft. above mean sea level, convenient, soul soothing and easy to reach destination; Chandan Park is being developed very carefully without disturbing surroundings and natural beauty. Living at Chandan Park is beyond peace and luxury.

Each budget home is meticulously designed to give you the best sight of nature and appreciation for your investment. Chandan Park is the right choice for your secured future. Chandan Park is a genuine opportunity to fulfill your dream. A house that fits in your budget and you don't even need to compromise on amenities or area.


Relax County,

Provides you a piece of land




A tangent to the circle of routine,

The Project RELAX COUNTY provides you a piece of land at the highest peak in Thane District adjacent to Igatpuri Hill. At the same time the hill is overlooking the enchanting backwaters of Upper Vaitarana, providing the best views all around.

At Relax County you will get a larger than life experience of Hill Station living combined with the countryside surroundings which will rejuvenate you like nothing else.

As soon as you arrive at Relax County you will experience a virgin Hill Station and the pleasant cool winds like Lonavala almost a century ago...


Abhishek Florida,

Neral (East)




A Fun Relishing Life Begins Here

Home . . . . that you deserve
Budget . . . that suits your pocket

Abhishek Florida, the first ever Budget Home project of 260 flats with Club House & Higher on Luxury at Neral. An opportunity to stay close to nature in your own Budget Homes, Abhishek Florida, the stunning new project at Neral is close to all essential convenience and very near to Neral railway station and also connected by road.

At Abhishek Florida in Phase-l elite 1 RK, 1 BHK, 2BHK and Terrace Flats are available at a price you will never imagine. Amenities introduced in the project like clubhouse, internal tar roads, advanced sewage system, ample water supply are the best in the vicinity and never been offered at such lucrative price. Flats with superb architecture, cross ventilation and ample open area makes this project one of its own kind and the right choice for the residence.


Bliss Hills

at Neral




Features

| | |
| --- | --- |
| | 2 Min. walk from Neral station |
| | 15 Min drive to Matheran hill station |
| | Major collages & Schools in vivinity |
| | Cool, clam and pollution free environment |
| | Approx 12 km. from Karjat station |


Bliss Residency

at Neral




Features

| | |
| --- | --- |
| | 2 Min. walk from Neral station |
| | 15 Min drive to Matheran hill station |
| | Major collages & Schools in vivinity |
| | Cool, clam and pollution free environment |
| | Approx 12 km. from Karjat station |


Rachana One-Up

at Neral




Breathing is easy, in fact it doesn't require an effort to do so. What is more important to live a life full of peace and contentment. A dream place to dwell, a perfect space for family and enchanting ambience. Everyone aspire for such coveted life by owning a dream house where one can breathe happiness in transformed life.

Rachana One-Up at Neral, consists of those happy moments which creates an impactful life. In close proximity to major highways, Neral railway station and picnic spots, one can juggle between routine and pleasurable weekend life.


Mateshwari Regency,

At Karjat




Affordable homes at just 5 mins. walk from karjat station,

Karjat... Just about couple of hours away from Mumbai with easy accessibility by railway & roadway. It is an emergence of a new city surrounded by Matheran; Bhimashankar & Malshej Ghats near Murbad makes Karjat a perfect destination to reside and also a wise investment. Amongst the various options available at Karjat Mateshwari Regency is a best buy.

Today's affordable homes of Mateshwari Regency would be tomorrow's fruitful investment & yes even though affordable but no compromise on luxury & comfort that's for sure. Mateshwari Regency, just 5 minutes away from Karjat Station… a perfect investment destination.


Bay View Residency,

At Panvel




Affordable Homes at Panvel annexe,

Panvel has grown so immensely within a short period of time and the development is so rapid that even after passing through Kalamboli and after entering into Panvel, Navi Mumbai does not seem to get over.

Prime location on Pune and Goa highway, Panvel is slowly developing & Panvel annex has been taking shape. After crossing Palaspe Phata within 15 to 20 mins you reach to Chowk, here on the bank of Morbe river you will find a beautifully structured and close to the nature 'Bay View', a project of Multi-storey 9 buildings, with affordable prices. Though the price is competitive but there is no compromise as far as amenities & qualities are concerned, in fact there is additional amenity of nature & that is 365 days flowing Perennial River which is a best gift of nature. Now go to work & come back home to experience the goodness of nature every day.


Malav

at Khopoli




Freedom has a new address

Lowjee a railway station on the Central line just 3 kms before Khopoli on the Karjat - Khopoli route

Khopoli, a base town before Khandala Ghat is located at the base of Sahyadri Mountains on the NH-4 is just 80 kms from Mumbai. Khopoli comes alive during monsoon where local getaway seekers visit Zenith waterfalls and trek on the hills around the area.


Vedanshi

at Karjat




| | |
| --- | --- |
| | Stilt + 3 Storeyed Building |
| | 15 min walk from Karjat Rly. Stn. |
| | Ample Car Parking Space |
| | Next to IBSAR Engg. College |
| | Don Bosco School & Mahalaxmi Temple nearby |


Ambivali Riveria,

At Karjat




The Musical Journey with Nature

Rediscover yourself in the world of inspiring green tranquility & explore the paradise located next to Sheelar River under the foothills of divine mountains playing the notes of sacred music of nature. An adventurous ride from Karjat Phata through trees of cashew & sag plantation takes you to the musical destination of the paradise- "Ambivali Riveria"

Enjoy your relaxing family holidays admiring the river flowing beneath your balcony, the Magnificent Mountains, listening to music of nature and sipping a cup of coffee. Choose every weekend to explore the great natural heritage of the nearby destinations like Peth fort, Tungi fort, Pallasadri waterfalls, Bhimashankar Temple, Matheran etc.




Shri Venkatesh Nagar,
Touches Kasara Ghat
Township of 700 N.A. Plots At IGATPURI,

Igatpuri. Fog Country.
As your car touches Kasara Ghat, the highest range in the Sahyadris, windows drawn up, A/c switched on, and your car starts negotiating the steep curves of the rising NH-3. Rubber grinds mortar. Temperature soars with every turn. Finally you reach the top. Time to switch off the a/c and throw open the windows to an exhilarating experience of the first blast of the welcoming coolness of Igatpuri. Something in you stirs. You realise it is the dream weekend home you have been raising for years in the depths of your heart now wanting to relocate itself somewhere on this cool, green, in-undulating geography spread in front of you.


Dream Flowers,

Igatpuri




Natural Living Spaces...that breath luxury

In the emerging hill station of Igatpuri, an oasis is convinced, where life unwinds slowly and comfort seems to sprawl limitless all around. The surroundings enjoys incredible transport facilities, modern infrastructure, industrial development, educational and shopping amenities.

Come home to the most fascinating living space you have ever reached. Welcome to Shree Venkatesha Dream Flowers an amalgam of dreams, serenity and comfort. Acres of tranquil greenery, vast expanse of comfort, convenience and cheerfulness offer an experience of sumptuous living.


Holiday Maiyaan,

Karjat




Premium Residences

Holiday Maiyaan is located at rapidly developing Karjat city which is connected to Mumsbai, Navi Mumbai and Pune. The main attractions at Karjat – Kondana caves and Peth fort are near from Holiday Maiyaan. A perfect place for your second home. These highly trending well serviced apartments will stun you with their detailed designs, secured location and quirky style!



You can experience luxury and serenity together in your vicinity! Fun, frolic, togetherness and creating magical moments with your family and friends in nature's green arms and mesmerising opulence will be an out of this world experience.



Holiday Maiyaan is a combination of natural and luxurious beauty. With truly hypnotizing lifestyle, Holiday Maiyaan is nothing less than a bliss! Get a lifetime experience of your dreamworld!


Kohinoor Majesty,


"Best ever fusion of Culture and Lifestyle"


Mumbai - Pune Highways

Experience the bliss of nature, city like infrastructure and countryside calmness in the heart just outside Pune, i.e. Talegaon.

Welcome to Talegaon, Maharashtra's best climate destination, well known for flower crops and exports and now known as gateway of industrial hub of Chakan.

Talegaon is the best eye catching destination. If you wish to be a resident of this dream destination then this is the right time as property rates are getting appreciated like never Talegaon is accessible by both, train and Mumbai - Pune highways (Old NH - 4 and Expressway), just 20 minutes from education and IT city, Pune and only 2 hours away from business capital of India - Mumbai.


Nautilus

at Alibaug




Alibaug, a hot investment destination.

With an immense investment potential considering its natural beauty and proximity to the financial capital of India, Mumbai; Alibaug is fast emerging as the hot investment destination.

Till now it was known as a popular second home destination and an investment savvy real estate market with a rising value, but today it has also acquired the status of a most sought after and happening first home destination.

In this scenic setting of a fishing hamlet dotted with multiple beaches, Mark Realtors presents its new project…. Nautilus ... An Integrated Township Nautilus is bestowed with natural beauty and the surrounding & elevations are in harmony with the absolute Konkan feel. Chic homes amidst cool greens!


Palm Meadows,

Murbad


Crafted beyond imagination...

Another masterpiece from the Developers of 'PALM VILLAGE'

Welcome to palm Meadows where your soul will never be tamed.
Get attuned to the beauty of the nature as it envelops you in its scene, yet capacious bounty. Set your mind free as it wanders on an unending quest for happiness and listen to the melody of nature when the wind picks up the tones of music as it wafts through.


Palm Village,

First time near MUMBAI




Introducing European Style Villas,

Palm Village : A Project of 185 Villas, Bungalows, Row Houses and Cottages,overlooking majestic Sahyadri range of Bhimashankar Hills at MURBAD…

Just a 70 kms. pleasant drive from Mumbai will place you at a breathtaking location…

Palm Village is a UNIQUE combination of European Style and rich Indian ECO-VILLAGE System, Palm Village is an exclusive environment-friendly Project with no boundaries between Nature and Home.
Palm Village is a step further in elegance of a Landmark Project… Join the winds of change…


Sivana,

N.A Plots & Vacation Homes




So. gear up for a new way of living,

Our motto is to cater to the demands of elite. You can enjoy the experience of socializing with the like-minded and the equally affluent circle. The region is experiencing rapid development and the changing trend, which demands more and more weekend homes in near future with the concept of 'Home Away from Home' i.e. A PERFECT VACATION HOME. SIVANA under the banner AD Realtors Pvt Ltd. and Softcorner Marketing Services has come forward with a fantastic idea of providing you a homely atmosphere. Apart from the luxuries inside the bungalows, you are enthralled in the lap of nature, enjoying the serenity and an experience in soul-searching.